I host a magic-themed walking tour around London's West End. I take guests to venues where magic greats used to perform, tell stories about the extraordinary things they used to get up to and finish by performing a private magic show for the group. The tour focuses on magicians of the late 19th and early 20th century, which was a golden era for magic.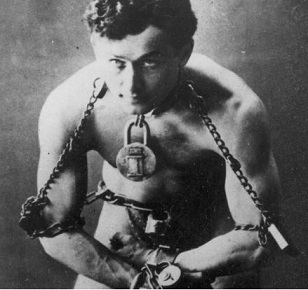 Guests visit the site of one of Houdini's most famous escapes, discover how ghosts were brought to London stages, and learn about the fierce rivalries between magicians. And of course there are lots of magic tricks along the way.
A Magical Meander with The Telegraph
Telegraph journalist Emma Featherstone came on the walking tour and left with a new-found curiosity for magic and its impact on London. Read her article Uncovering London's secrets on a meandering magic tour
Book a Magic Walking Tour
You can book a magic walking tour on the Mr & Mrs Smith website.
You can also read more reviews of the magic tour on the Truly Experiences website.